UGUU Zine ♥ Issue #1
UGUU Zine ♥ Issue #1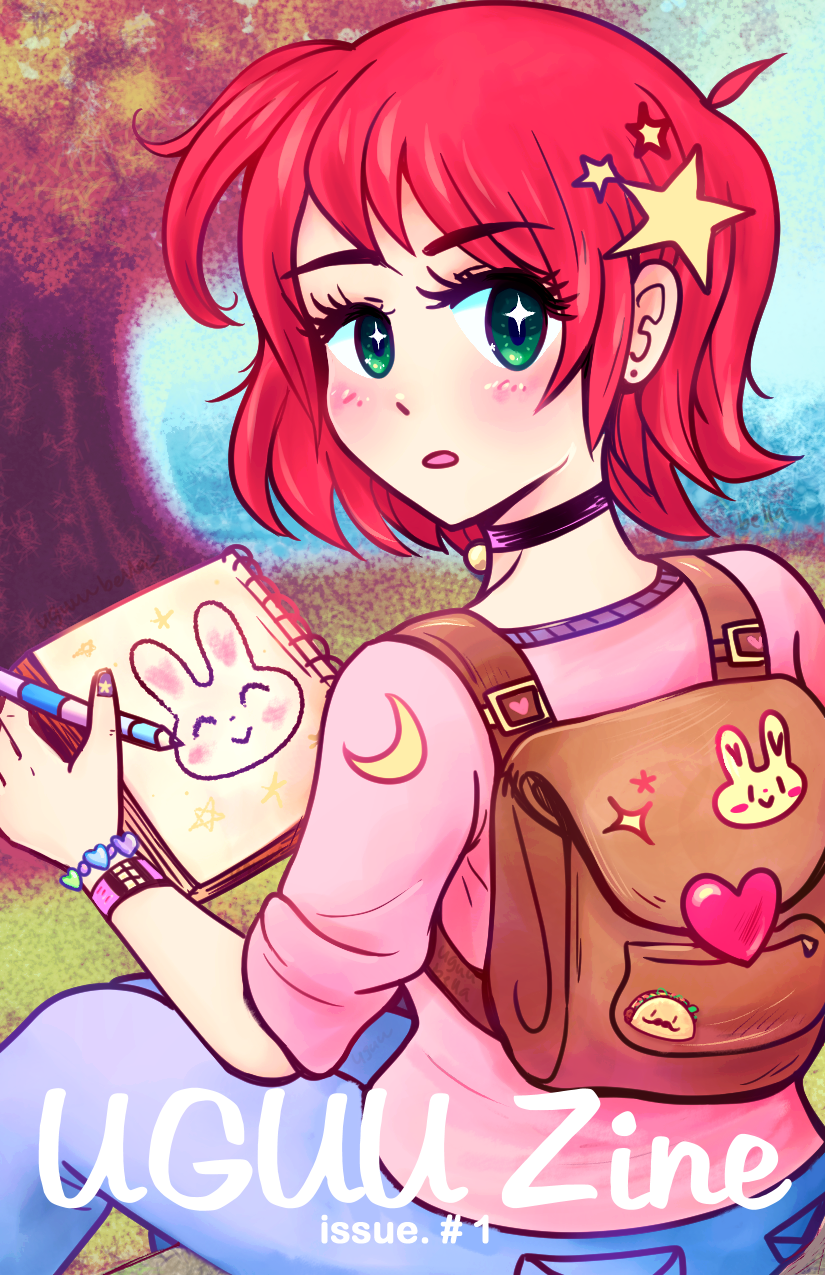 Uguu Zine is a collection of pages created by cuties who believe + live uguu! This 32-page zine features original artwork, fashion tips, cutie guides/tutorials, and yummy recipes from more from 10+ amazing creators! Learn about denpa music, how to thrift shop, and find out your dessert horoscope! Download our free PDF below and embrace your inner cute! ♥
Uguu Zine Issue 1 Creators:

uguuBella, CaptainErsatz, Oceans_Dream, Leslie R., kuki_tan, starstarparty, FairytheArthog, NiXxYRULES, pancakepaws, sailuu_, Mr_GamerBot, lullabylamb, and nashirasauce.
Note! Recipes are in Celsius! (Super sorry, my fault @o@!)

Install instructions
You can download the PDF file below and open up with a free PDF reader like SumatraPDF. Or you can read the zine online on Issu HERE!